Residential & Commerical Roof Repair
Emergency Roof Repair in Green Bay & Appleton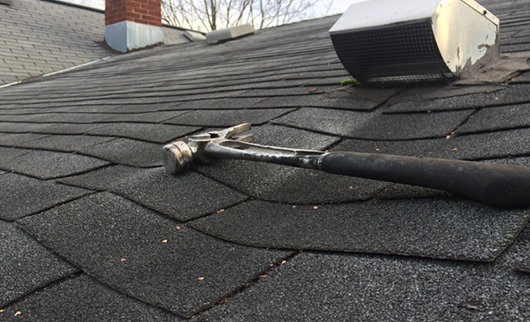 Roof Leak Repair From Heavy Snow, Ice Dams and Reindeer Footprints
Many times all your roof needs is a repair and not a full replacement. Roof repair cost can be drastically
less expensive
than a full replacement.
Regardless of your roof type, our technicians will find the problem, propose corrective action, present you with a written proposal, and in many cases they can complete the repair the same day!
85+ Years of Roofing Experience
One of the key departments at Security-Luebke Roofing is our Service Department, with five experienced repair technicians equipped to solve any roofing problem. Whatever the problem is, these guys love figuring it out and fixing it!
Roofing Service Technicians On Call
Security-Luebke Roofing has seen a variety of roofing service needs in the valley. Many of these needs are problems that can not wait. Our team of roofing service contractors is available for roof patches and emergency roofing service.
Leaking Roof Repair Insurance Questions
At Security-Luebke Roofing, we have worked with a variety of homeowner's insurance providers to make sure your roofing repair is covered. We'll make sure you are not left out in the cold in the event of storm damage, hail damage or any other deficiency.
Our team of roofing service technicians are skilled at roofing as well as navigating the complex world of insurance and will help keep your household dry and warm if your roof needs repair.
"Clean up and crew were great. Everything went well. They went above and beyond. I would recommend them."
"From the quote process through the installation, it was a very good experience. I really enjoyed working with Rob, our salesperson."